6X6 Polaris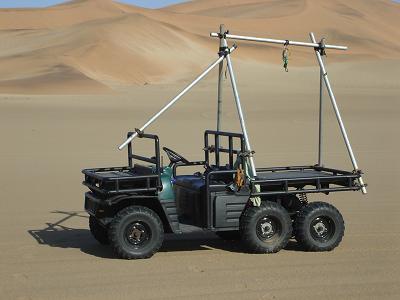 Polaris 6 X 6 all terain vehicle.
Total Length Vehicle: 2700
Total Width Vehicle: 1550
Platforms for front and back.
Offers a large variety of hard rigging points for Camera.
Can take jib arm: Fisher 21 and Fisher 22
Speed with Crane and Limited Crew on vehicle: up to 30-40 kms/hour.
Safety Harnesses are available.